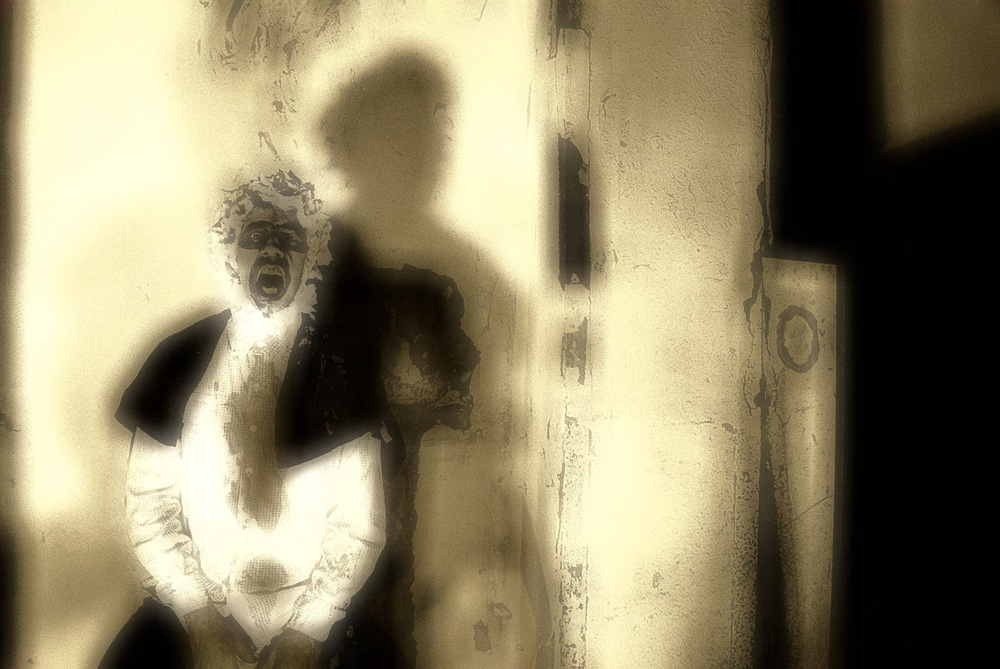 'Dooier Tombe Neo-Lascaux' – Jasper Griepink (NL) & Toine Klaassen (NL)
 BERKANA EHWAZ DAGAZ
123 132
231 213
312 321
18,3,7 = TODAY was TODAY
From Berkana to Ehwaz through Dagaz
CREATION deep inside the YOKETOMB
(live-video recording from performance. 5:46 min.)http://www.youtube.com/watch?v=CClwN_Cm79c
and welcome thnamk you Yelena Myshko http://www.youtube.com/watch?v=r9-Pgt3_Q34
http://www.youtube.com/watch?v=owCN_4HiZLw

In order to defy the tragedy of the frozen moments of the disenchanted far-fossilized world and in the face of contemporary responsibility-transpositioning and uniformity-disease the Hollandian Empire (Jasper Griepink & Toine Klaassen)strikes out to pave Lefthanded Gentle-Highways into the collective consciousness. The Empire will kick against the imcomprehensibleness of existence in order to maintain a sacred paradox that is foundational in life. The Empire will simultaneously mourn and celebrate the inevitableness of things and the substance that they are themselves. Magic is not enclosed in the Empire; it is set free. The Yoke-Docters will setlle down to exorsize a continuation of dis- and re-appearing, re-configuring and de-composition in which their belongings and themselves are the main subject. They will strip away the unwanted and add the tantalizing. The Yoke-Doctors will explore the intimacy two man share in one habitat. Here they will discovere care, love, friendship and seperation while their communication is mute and based upon a supposed like-mindedness. In the YOKETOMB The doctors attempt to revive the wakefulness of the body within the magic of isolated domesticity.
The YOKETOMB will open after a two week private period of initiating and consecration in which the doors remain shut.
After this you are invited to witness this place of devotion, transformation and vulnerability.
Please come by at Kunstvlaai 2012 to witness what this biotope has to offer in the 10-days it will last.
Camera: Rolf Versteegh
Edit: Jasper Griepink
Audio: Albina Degtyar 'The legend of the creation of the world'
Performers, Design, Production: Jasper Griepink & Toine Klaassen
Thanks to: Roodkapje Rotterdam, Worm, Kunstvlaai
 http://roodkapje.org/23-11-12-02-12-12-dooier-tombe-neo-lasqaux/
http://www.kunstvlaai.nl/2012/#body
Activity/performances:
Friday 23 November  ( 3 – 6PM ) ( 7 – 10PM )
Sunday 25 November: ( 3 – 6PM )
Wednesday 28 November: ( 6 – 9PM )
Friday 30 November: ( 6 – 9PM )
Sunday 2 December:( 3 – 6PM )