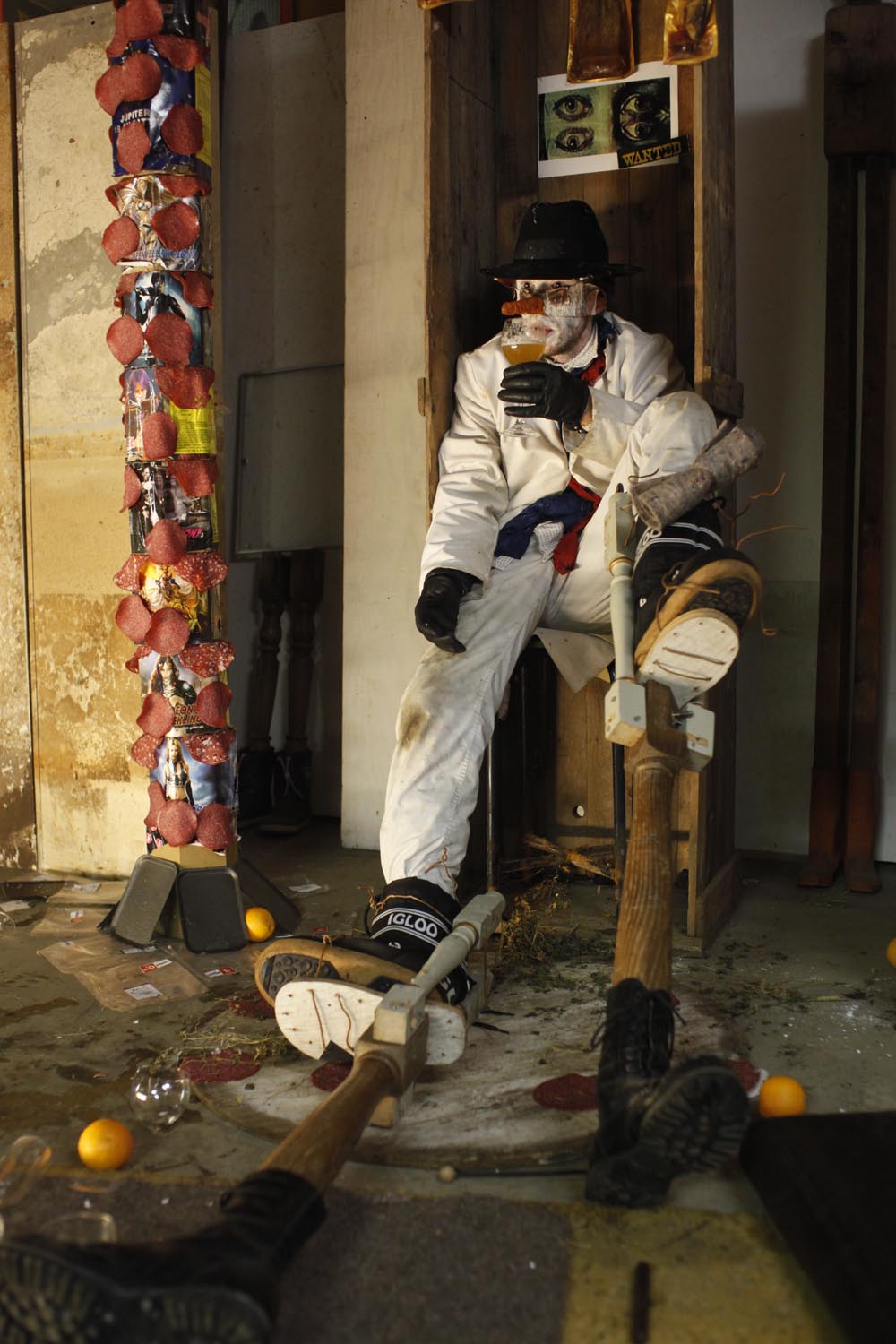 FOTO RICK MESSEMAKER & MEER RIKCLAME: maak ook uw borsten nat wan t abhoe taallep heeft me het centrum van rotterdam voor een heel jaar vergund voor buitenperformances!!! voor t volk de echte mensch een impressioneke op de wereld van wittedewittewel von meinem eigene sancho rolb von der stegen als vizijoen air pinnokkioske met onser enige echte muse paraat als engelklinn:   http://www.youtube.com/watch?v=aHLEUjLd46s
DUS 
friday 7 February
UNStaBle CAusES a
LIVE performance event
with:
hans clavin, G.J. de Rook, Toine Klaassen, Momu & No Es, Ian Martin + tba
open: 20.00 hrs.
location: DE PLAYER, Hillelaan 49d, Rotterdam
admission: €6,-
link to event at deplayer.nl –>
link to FB event page –>
Voor Unstable Causes in de Player zie bij gevoegde uitnodiging presenteren we onder de vleugels van Toine een Diepdroom produktie met als speciale gast "de Hollandse Holbein" alias Dennis Lohuis ook wel de enige Mon Martre schilder van Nederland.
Unstable Causes is the live happening for ART Rotterdam side programduring the Hans Clavin expo at DE PLAYERwith Hans Clavin, G.J. de Rook, Toine Klaassen, Momu & No Es, Ian Martin + tbaA performative live event in a truly playeresque tradition in which we actively work on a fluxious ambiance. With experimental lecture, performative and ongoing (non)sensical intervention and music. The 'word', 'ritual' and the 'physical', will get beaten into new shapes and figures. Prior to this event, everything will be scrutinized in great detail, both at DE PLAYER and also by the Council.
WHO??hans calvinDE PLAYER presents one of the pioneers of visual poetry in the Netherlands. Hans Clavin (1946, IJmuiden) made his debut in 1966 in the magazine Vers Univers, and was closely involved with international concrete and visual poetry until the mid-1970s. He launched, in 1970, the magazine Subvers, which ran for six years. He published works with Paul de Vree, Genesis P-Orridge, Herman de Vries, Herman Damen, and others. He's still active and relevant. The exhibition shows publications, older and recent work.
WHAT???hans calvin will perform together with his soulmate G.J. de Rook. Both have a background in visual poetry and see no borders from tehre to performance. It will be a pingpong match between them with elements of fluxus, action drawing, silence, repetition and gestures. Toine Klaassen will be continously active with all kind of small tirtauls regarding health, food and mindset. He brings lots of materials as well as a flute player + a live action painter. Momu + No Es will perform part 3 of their trilogy in which the audience plays a game to get to the Canary Islands. But of course you have to go through the Aldi Chapell. Prepare yourself for a gentle bombardment of continous little stimuli. A herorientation. Where is the stage? – See more at: http://deplayer.nl/events/unstable-causes-live-event-art-rotterdam#sthash.IgkZF7ap.dpuf