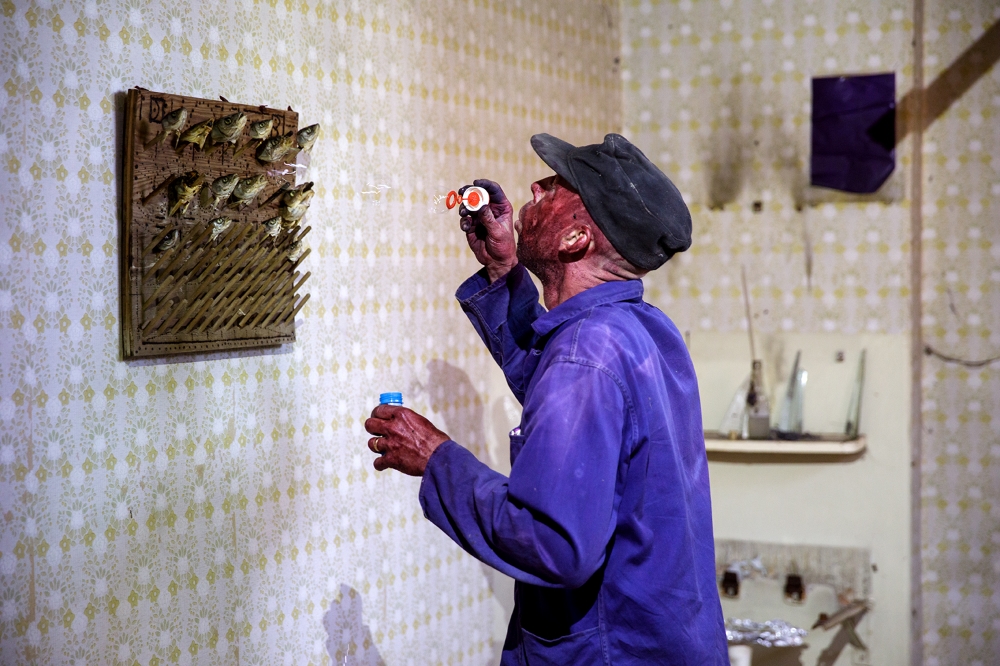 Antraxianium: streaming through imagination
You could say all I did for all those weeks was an exercise for presenting a performance durational installation, that was spread out at places that where important to me in  a kind a soul full way, with it's hart situated in the former canteen of the Zitza shampoo factory building.
Me all of the time in the role of a former factory worker, did all kind rituals with and without public to disclose a potential load of imagination and thereby honour the historical story or memory of the place it self and more ideal the people amongst the audience that have been working here.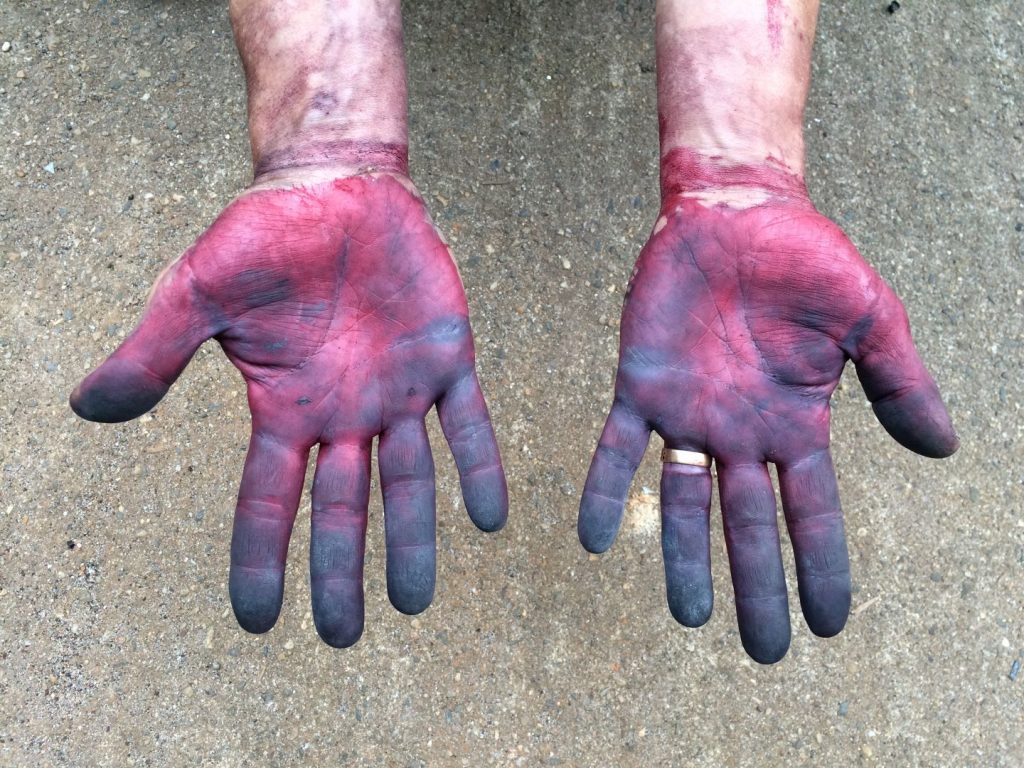 www.ipihan.com/ipihan-9      open space zeitz      jegens en tevens     zeitzonline
Toine Klaassen "Antraxianium"
Ausdauer-Performer (6 Stunden täglich), Großstadt-Shamane, Deutsch-Buschmann. Lebte in der alten Zitza-Kantine als 'Professor Anthrax'. Fundstücke versammelt, in gefundenen Klamotten eingekleidet. Entwickelte Rituale, um das Gebäude zu heilen, von seinem Verlassensein, um die alten Arbeiter*Innen zu würdigen, um es sanft zum Leben zu erwecken. Er ruft den Geist des Holunders, der Brombeere, des Windes und der Weißen Elster, um ihm bei der Heilung zu helfen, mit ihm zu performen. Er trommelt auf alten Chemie-Tonnen, Drumsticks aus alten Bürsten, nutzt
Seife, Rasierschaum, Beeren, Fischköpfe, Geister der Vergangenheit.